The Big House
Image and Reality of the American Prison, Stephen Cox, Yale University Press.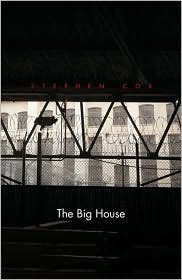 Alcatraz. Attica. San Quentin. Sing Sing. The mere utterance of these names conjures up certain imagery in the mind's eye of Americans, who imagine prisons as intimidating and oppressive places bristling with rules and punishment. In "The Big House"—part of Yale's Icons of America book series (see The Little Red Schoolhouse for another example)—Stephen Cox examines the public perception of the American prison and the realities of being incarcerated. In particular Cox focuses on the era of the so-called Big House, which began with the opening of Elmira Reformatory (New York) in 1876 and continued until the closing of Alcatraz in 1963.
Starting with a description of the design of various penitentiaries and the history of their conception, Cox spends a significant chunk of the book relating what life was like for a convict in the Big House. Almost equally compelling is his examination of the challenges of maintaining security, and why "for a long time, almost everything went wrong—ridiculously, embarrassingly, violently wrong" at Jackson Prison (Michigan) and elsewhere. Finally, Cox recounts efforts to reform these institutions, which fell out of favor in the 1960s in part because they were more expensive to operate than more modern lockups. (While famous Big Houses like Elmira, San Quentin and Sing Sing are still in operation, today's prisons tend to be smaller and more dorm-like than the huge, cell block-oriented relics of days gone by.)
One thing that hasn't changed, however, is that penitentiaries are still generally regarded as an enhancement to any community that has one, and many long-since closed Big Houses have become popular tourist attractions. Meanwhile, locking up criminals has become big business (in 2008 1 of every 200 U.S. residents was incarcerated, as opposed to 1 out of 800 in 1960), meaning that prisons play a role in the lives of more Americans than ever before. Anyone interested in a matter-of-fact look at life on the inside and how we got where we are today should find reading "The Big House" a productive use of time.
You Might Also Like:
The Culture of Punishment
Land of the Less-Free