Quick Pick
My Lobotomy: A Memoir.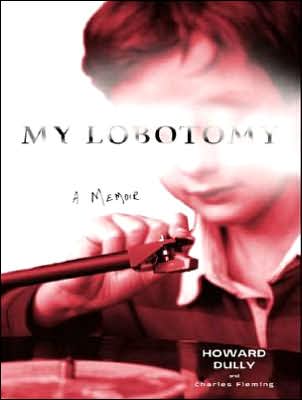 To say that Howard Dully had a difficult childhood would be an understatement. His father was emotionally abusive and his stepmother, Lucille, disliked him so much that she pushed to have her son lobotomized and institutionalized. Lucille took Howard to see Dr. Walter Freeman (pioneer of the lobotomy), who was only too happy to plunge a pair of leucotomes through the back of her 12-year-old son's eye sockets and into his brain.
Although the 10-minute transorbital—or ice pick—lobotomy "didn't turn me into a zombie, or crush my spirit, or kill me," states Dully, it took more than three decades before he escaped the clutches of mental institutions, prison, drugs and alcohol. Then, after going back to school, earning gainful employment as a bus driver, and settling down, Dully embarked on a quest to answer the question, "What did I do to deserve this?"
The result is "My Lobotomy," a book-length version of Dully's life story, first told in a celebrated documentary on NPR in 2005. The making of the documentary turned out to be a cathartic experience for Dully, as it gave him the opportunity to read Dr. Freeman's files, talk to other lobotomy patients, view pictures of his own operation, and examine Freeman's tools—including his infamous Uline Ice Company ice pick. He even had the opportunity to meet his surgeon's three sons to discuss their late father's controversial work.
In the end, Dully finds the answers he is looking for and also finds redemption, admitting that for forty years he blamed his personal inadequacies on the lobotomy. "We are all victims of what is done to us," he concludes. "We can either use that as an excuse for failure, knowing that if we fail it isn't really our fault, or we can say . . . I deserve something better than that, and I'm going to try to make a life worth living."